Premium Yan Yan
Using only quality ingredients like USA cheese powder and Japanese matcha powder, Premium Yan Yan is the same fun dipping snack — but now with more sophisticated flavours appealing to young adults. Snack in style and savour the finely-powdered oats in our biscuit sticks in Mixed Berries and Cheese, as well as cocoa biscuit sticks in Matcha and Tiramisu.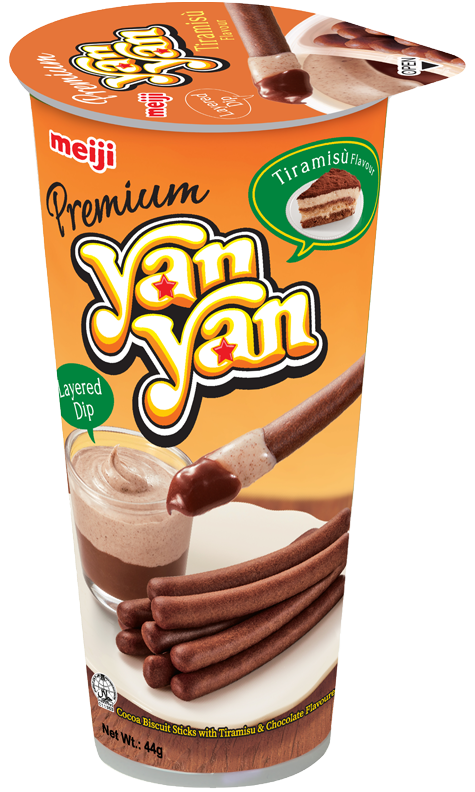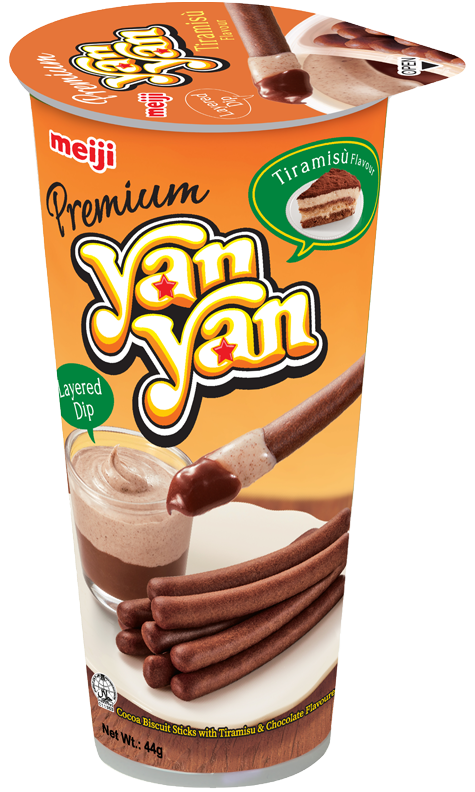 Premium Yan Yan Tiramisu
Tiramisu and chocolate flavoured dip with added rich USA cheese, coffee, and cocoa powder for a more full-bodied taste.
Paired with cocoa biscuit sticks to enrich the chocolate-y taste.
This product is Halal-certified.
| Attributes | Per Serving (26g) |
| --- | --- |
Premium Yan Yan Mixed Berries & Cheese
A luxurious mix of strawberry and blueberry notes, blended with a fragrant cheese-flavoured dip and paired with fine oat biscuit sticks.
This product is Halal-certified.
| Attributes | Per Serving (26g) |
| --- | --- |